Plastic Surgery Fees and Financing Houston
All our Houston plastic surgery patients want the very best results and the fastest possible recovery. One of the reasons I became a board certified plastic surgeon is that I wanted to deliver the very best results with the fastest possible recovery! While we know you want these things, we also know that costs play a factor in your decision as to which practice will perform your cosmetic surgery. May we share some tips you may not have considered?
Excellent Results Start with a Board Certified Plastic Surgeon
Board certified plastic surgeons study for many years after medical school to become proficient in both cosmetic and reconstructive procedures. We undergo written and oral exams, and must show before/after photos of our work, to prove our skills to board certified plastic surgeons on the American Board of Plastic Surgery, a subset group of the American Board of Medical Specialties. What does that mean for you? It means that I have the depth of experience and training to enable me to understand both how to solve your current problem and what to do if there are unforeseen complications.
The importance of this can best be explained with an analogy:
Imagine you have a faulty outlet in your home. You can hire either a handyman or a licensed electrician, so let's say that you hired the handyman. After all, it's just a faulty outlet, right? So, the handyman fixes the outlet and leaves. Unfortunately, because he wasn't an electrician, he didn't realize that there was an underlying issue with your electrical system and you're at risk for an electrical fire. Although he was good at his task, the handyman wasn't educated to identify underlying electrical problems that might be important for you to know. Wouldn't you want an electrician who really knew his stuff, who knew all the in's and out's, not just how to replace an outlet? Of course you would! Plastic surgeons are similar in that many doctors call themselves "cosmetic surgeons," yet not all of them are board certified in plastic surgery. Board certification in plastic surgery means that rigorous testing and interviews have taken place to assure you, the patient, that you're in the best hands possible. After all, this is your body. This is your life. Choosing your plastic surgeon cannot be based solely on price, as if you were comparing the price of identical carpet between one store and another, because not every "cosmetic" surgeon is a "plastic" surgeon. Training can make an enormous difference in your outcome and in your safety.
We Understand That The Price of Cosmetic Surgery is an Issue For Our Patients
Here at Bayview Plastic Surgery in Houston, TX we strive to keep costs as reasonable as we can. We won't cut corners on the quality of our staff, our anesthesiologists, our facility or your care! We don't "water down" the BOTOX® to make it go farther or use expired products on our valuable patients. Are we the most expensive in the area? No. Are we the cheapest? No. However, we believe we offer the best value to our Houston cosmetic surgery patients, and they agree.
Plastic Surgery Financing Can Help You Budget Your Procedure Over Time
Some of our patients pay for their procedures with credit cards, others with checks or cash. Some prefer to cover their plastic surgery with financing. This enables them to spread out the payments over time, sometimes several years. Financing is available both for surgical procedures and non-surgical treatments, like BOTOX® Cosmetic or Juvéderm. We like CareCredit™ because they're fair to our patients and because they offer a variety of financing options. Feel free to ask for our assistance if you need information to complete your online application. We're here to help!
Our Houston plastic surgery patients can opt for one of these three CareCredit™ plans:
6-months, no-interest
24 months at 14.9% interest
36 months at 15.9% interest
To see if you qualify for financing, click the link below to access a pre-qualification form:
PAY YOUR BILL ONLINE
For your convenience we offer the option to make payments online.
Visit the link below to pay your bill.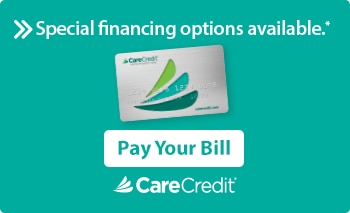 Your best you is closer than you think
With the ALPHAEON CREDIT card, you'll find the widest array of monthly payment options to help your reach your individual wellness, beauty, and performance goals.
The ALPHAEON CREDIT card allows you to move forward today without delay. Plus, with special financing options not available with other credit cards, you may find the ALPHAEON CREDIT card is the better way to pay.
With the ALPHAEON CREDIT card, you can receive the care your physician recommends with flexible payment options that fit your lifestyle.
Apply today so you can focus on looking, feeling, and being your best.